Really Strange Things We Have Seen.......
........THREE MILLION YEARS !!!
"It was a dark and stormy night...."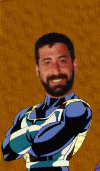 Scott Pakin's automatic complaint-letter generator
New Ground Atomix, home of hits such as Assassin, Club a Seal, Telebubby Fun Land, Kill Furby and more!
Unhappy Hipsters

Easter Eggs, They're NOT just chocolate anymore....
The Museum of Unworkable Devices
Urban75's Useless Games Gallery - (We especially like the Bubble Wrap)
Paper Airplane Flight Simulator
The World's Longest Golf Course - (the Road Signs are GREAT!)

T h i s t o T h a t Because people have a need to glue things to other things....
Not What You Think.....

"Items Not As Described" 'FREE' Is A Four Letter Word
..................... Campaign for Net Frivolity

The IVR Cheat Sheet"! by Paul English - Steps To Find A Human....

....HOMER !!....
The Church of the SubGenius
"Weird Al" Yankovic ???
...Back to Reality...